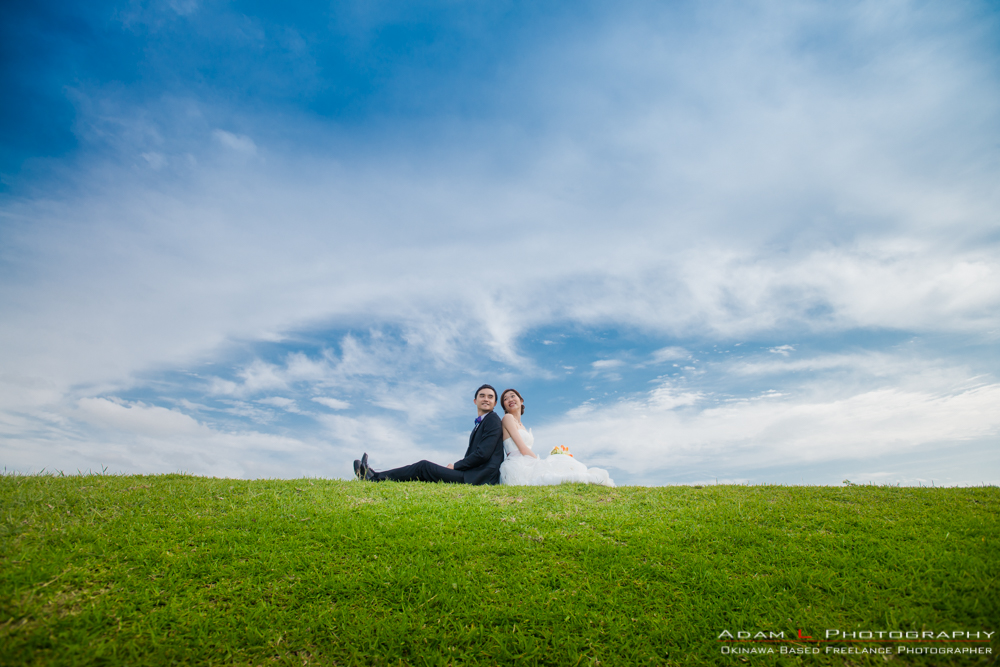 What a wonderful day this was, the weather was brilliant and Chris & Grace were a pleasure to work with

Most pre wedding photo plans will have the couple running around like crazy all day, often working on a pre designed timetable…The reason is that the photography crew are not local to Okinawa and so have planned the day in advance. But, that kind of rigid planning often works against the flow of the day and doesn't allow for the changes in the weather, wind conditions etc. I have worked as a location photographer in Okinawa for nearly 8 years and over that time, have learnt what places work best in what conditions, which allows me to make sure that my clients are at the best locations at the best time of day, to ensure that not only will their images be stunning, but also that they can relax and enjoy the experience.
I want your day with me to be a relaxed and enjoyable one, so that you are not left sunburnt and exhausted.
If you are looking at Okinawa as the place to shoot your pre-wedding images, then drop me a message using the contact link above.
Looking forward to meeting you here in paradise

ADAM L