Okinawa & Japan Pre Wedding Location Photo tours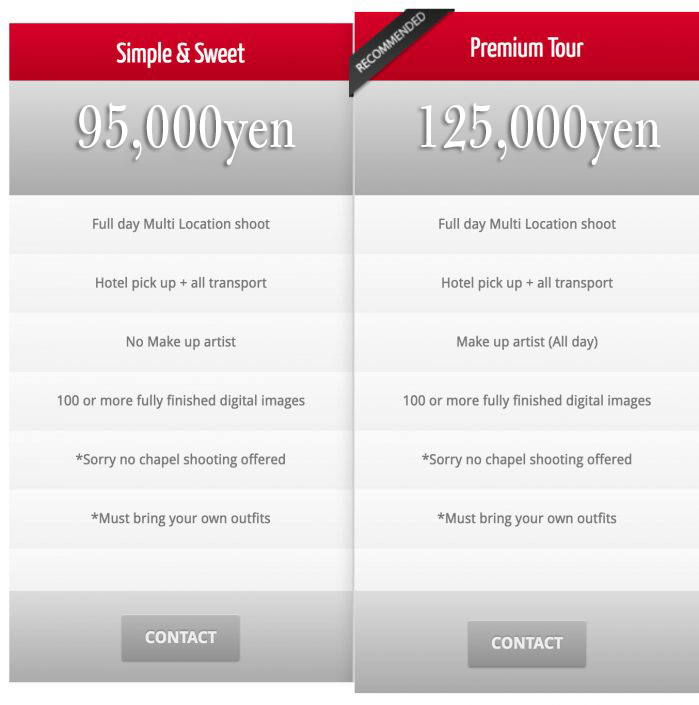 I love shooting on location with couples in love, framing a newly engaged couples love against the rugged natural beauty of Okinawa's best locations is always a pleasure.

I have lived and worked as a pre wedding photographer on Okinawa for the better part of a decade. During that time, I have shot hundreds of pre wedding location photo tours in Okinawa and can assure you the best locations at the right times to make your time here not only perfect for photos but also a enjoyable way to see some of the islands most beautiful locations.

Unlike many of my competitors, I don't strive to get as many photos as possible and leave you exhausted with a wedding album full of mediocre images, but rather take our time, capture stunning photos and have a lot of fun along the way.

If this sounds like what you are looking for, for your pre-wedding or engagement photo shoot then send me a message using the contact link above for more details and let me know which package you are interested in.

Congratulations and look forward to seeing you here in paradise soon!

If you would like RAW (NEF) images it can be arranged for an additional 50,000yen, will come with a external HD with all data delivered on the day. To choose this option please let me know at the time of the booking.